We still offer many of our groups on

Contact us for more details.
---
Overdose Response Team
---

While all of our coaches are here to help people how and where they need it, we have a special team available to meet with people that have experienced an overdose and offer information and assistance in dealing with the repercussions. Whether they are ready to quit or not, we can provide tools and guidance in avoiding another overdose. We also offer assistance for familiies and friends in supporting their loved one in recovery or use and in coping with an unfortunate overdose death.
can help you find
Clean needles, clothing, housing, food, safety, Narcan, training, detox, rehab, hope, insurance, treatment, medication, income, legal support, disability, employment, counselling, self-worth, transportation, furniture, freedom, education, strength, power, identity, and much, much more...
MY NAME IS ALLISON
I am a Peer Coach at MHA. I help people deal with the aftermath of an overdose and the stress it puts on your life and your family and friends. Being in recovery myself gives me the perspective to help people the way they want to be helped.
Overdose Detection Mapping Application Program collects data nationally about suspected overdoses that are reported by police, EMS and medical facilities. Chautauqua County Department of Health and Human Services and local law enforcement provide us with contact information so that we can connect with people when they need it most.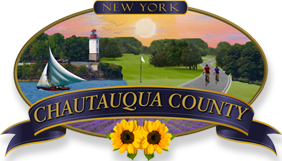 Service Area
Working with local emergency, medical, legal, and enforcement agencies, we serve all of Chautauqua County.
---
---
Stay Up-to-Date With MHA